Training & Real Work Experience
The Enviro-Hub is a centre of excellence for training, recycling and employability. We deliver accredited courses and offer real work experience placements within our onsite recycling centre.
Our projects are designed to improve your employment prospects and we work with local employers and selected community partners to ensure you get the right support to move into work.
Volunteering at the Enviro-hub will enable you to prove your strengths to future employers and improve your employability. 
Most employers are looking for people who are reliable, punctual, hardworking, honest and competent. If you can prove you have the foundations of being a good employee, then you are more likely to secure employment.
There are many reasons why people are unemployed and everyone's situation is unique. Often people want to work, but face barriers which prevent them finding employment.
For many people it is lack of confidence and self-belief. Starting at new place can be daunting and it is natural to feel anxious.
   Will I fit in and be part of the team?
I don't know if can do the job?
I am unsure what my skills are?
 How will it lead to employment?
What if I fail?
I feel anxious I am not sure I can face it?
The team at Enviromail understand. We come from and support people from all walks of life. We have faced barriers to employment and can help you overcome yours. 
We do not discriminate and support people with a complex needs, a range of experience, abilities and health conditions. We are positive and understand issues surrounding,  mental health, depression and anxiety.  We are disability confident leaders.  
At the Enviro-hub, it's not about what you can't do … it's about promoting what you can do!
I didn't see the point of volunteering, I thought it was 'working for free'. I reluctantly started at the Enviro-Hub, but I soon realised that it was a real opportunity to gain skills and employment in the Green and Renewable Sector. I am now employed as a Team Leader.
From leaving school I was a carer for my parents. When they passed away I felt isolated and worried. I had no work experience and no qualifications. My advisor at the Job Centre recommended the Enviro-Hub and I soon became part of the team. I am now employed as a Team Leader.
As a volunteer I proved to be hardworking and reliable. Enviromail believed in me which gave me confidence. I am a valued member of the team. I have achieved a Level 2 NVQ and I enjoy working with the team. I just needed a chance to prove myself.
As a single parent with grown up children, I was ready to kick start my career. I worked my way up from a volunteer and I am now employed and qualified as a Team Leader.
1 in 3 people that commit to our projects have signed off and moved into work or formal training.
100% report enjoying work experience
"Its is all about motivation, confidence, breaking down barriers and learning new skills. When people believe they can't, we show them they can… If you believe, they believe and anything is possible."
Simon Bowes-Daniels
Recycling Tutor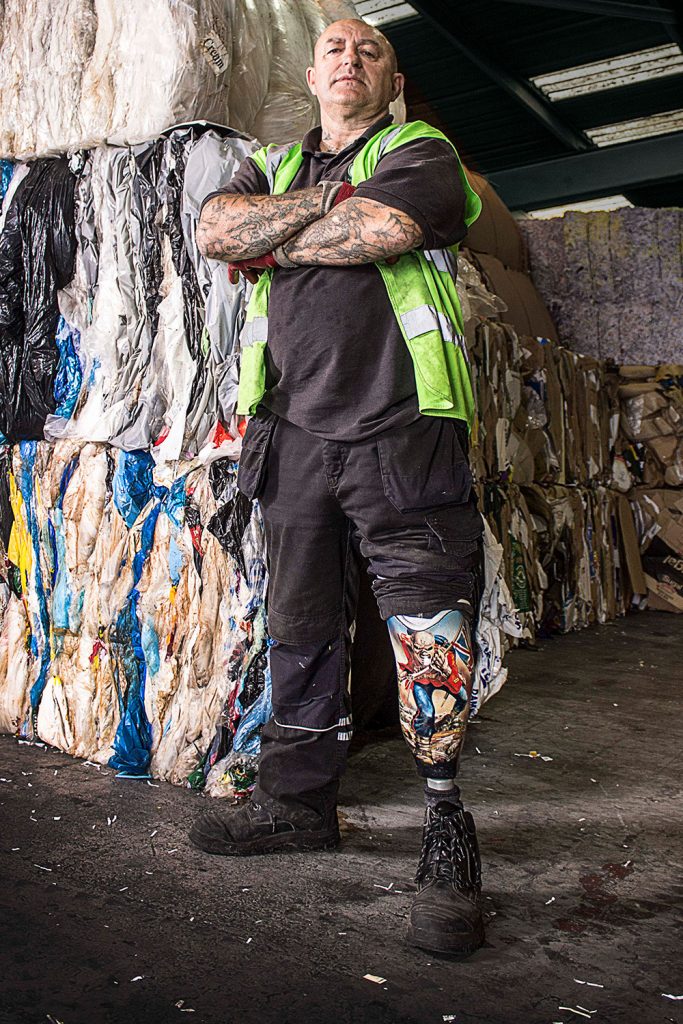 If you would like to volunteer and become part of the team call the Enviro-hub today on 01482 718718 or